Business Breakfast At City Hall
Thank you for registering for this event. Please find below the joining instructions and time-table for the Breakfast which will take place at City Hall, The Queens Walk, More London, London SE1 2AA. [Nearest tubes, London Bridge & Tower Hill]
Due to the high volume of demand we have put in place a strict waiting list to ensure maximum take-up. We request that now you have registered if for any reason you cannot attend, please advise me as soon as possible. This will enable us to allow another business to make use of the space.
Joining Instructions:
Please arrive at City Hall by 08:00 on the 17th February where you will given a name badge after you have cleared security
Please see below the timetable for the event for your perusal
Please note that the time-table maybe subject to change on the day
Time-table
08:00 – Arrival at City Hall Reception and registration
08:15 – Teas, coffee and breakfast & Networking
08:45 – Registration close – please note that there will be no admission from this point
09:00 – Welcome & Introductions – Our Host Ms Jennette Arnold OBE AM & Dr Yvonne Thompson CBE

09:10 – Word from our Sponsors – Mr Asif Siddiqui - Tower Hamlets College EU Project Manager
09:15 – An Example – Mr Daniel Taylor – Founder & Managing Director Metro Design
09:25 – Minding your own business – Mr John Charles – Managing Director, Catering 2Order
09:40 – Questions & Answers & Thanks - Ms Jennette Arnold OBE AM

10:00 – Departures
Please note that the event will be covered by video and photography. Furthermore you will be asked to sign in to record your attendance at reception, this is a requirement by our funder.
Our distinguished host, Jennette Arnold OBE and our Chair, Dr Yvonne Thompson CBE are delighted to be able to invite you to a sponsored business breakfast at City Hall, for our members in February 2010.
In addition to having a sumptuous breakfast at the centre of the our capital's administration, we will be treated to a key note address from Mr John Charles, Managing Director for Catering 2Order.

Some of our members who attended our last event MMXII in October 2009 will be familiar with both our guest speaker and host. John Charles runs a successful SME catering company in South London who has over the last 18months attracted the attention and investment from several corporate buyers. This exposure has also led to Catering 2Order receiving several national recommendations and awards. John himself is no stranger to civil servants and senior government ministers with regards to issues around small businesses.
John will speak candidly to the delegates in attendance about the importance of "minding your own business" when it comes to stage one of any procurement opportunity, the application process. This subject is timely given the emerging opening up of tier 7 opportunities for Games contracts in March 2010.

Also imparting his experience of tendering for the Olympics is Daniel Taylor,Founder & Managing Director, Metro Design Consultants.   Metro Design Consultants is responsible for shaping revolutionary workplaces for iconic organisations. With Daniel's leadership the company proves that good design promotes efficiency in both environmental and monetary terms. Metro's work includes designing and building the Conservative Party's headquarters, Google's  UK Headquarters in London,  offices throughout the UK for the super-union Unite and putting the NHS at the forefront of office design with revolutionary new headquarters and emergency service centres for the South Central Ambulance Service.   Daniel was recently listed in the esteemed Power List of the UK's 100 most influential black people.
This fantastic opportunity is now fully sponsored but limited to 25 businesses and will be registered on a first come basis. Supported by Tower Hamlets College The breakfast programme is likely to commence from 08:30 and conclude by 10:00am.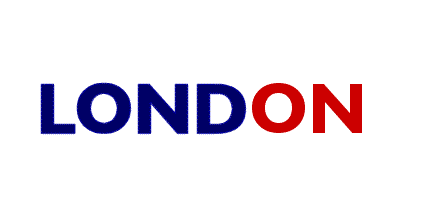 contact Dana Williams – ACBN now on 020 3177 3905 or check our email us on admin@acbnbiz.com.